about us
Wild Sage Massage Therapy opened its doors on January 13th, 2018, offering an incredible new option to add to your self-care ritual or treatment plan if you're in the Vernon area.
Whether you're a seasoned recipient of massage therapy or have yet to dip your toe in its healing waters, Wild Sage Massage has a therapeutic experience waiting for you.
Carissa Carbonneau
Registered Massage Therapist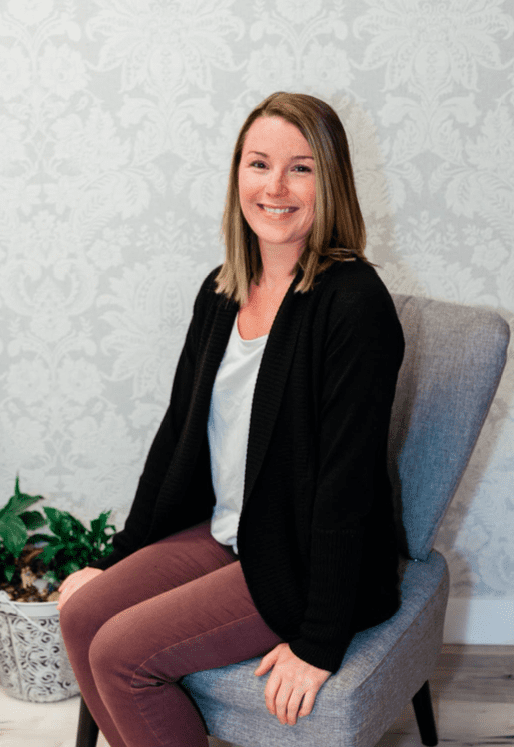 I was raised in the Kootenays, and in my early twenties, moved to Vernon to complete my schooling at the Okanagan Valley College of Massage Therapy (OVCMT) in 2010. Right after graduating, I moved to Chilliwack, where I opened my very first clinic.
I spent five successful years living and running my business in Chilliwack, The Healing Oak, but I missed the Okanagan lifestyle. I sold my clinic and moved back to Vernon in 2016.
In January 2018, my dear friend and colleague Josie Teitge, moved to Vernon, and we found the perfect space to open a business together: our beautiful clinic, Wild Sage.
I am a new mom to a beautiful baby boy and have two dogs so we love to get out and enjoy the many hikes and lakes in the area. I feel very fortunate to be living here again as no matter the season there is always something to keep you active and outdoors.
I love to treat a wide variety of patients and enjoy teaching Infant Massage along working with pre and post natal patients.
Josie Teitge
Registered Massage Therapist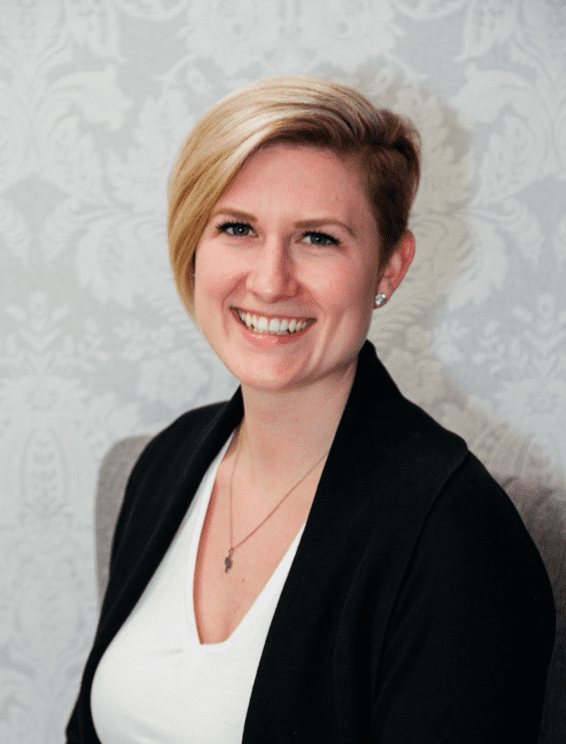 Josie graduated from the West Coast College of Massage Therapy (Victoria campus) in 2014 and moved to Chilliwack shortly after to work out of Carissa's highly regarded clinic, The Healing Oak.
She worked and managed that clinic for 3 years until early 2018 when she moved to Vernon to open up the Wild Sage clinic with Carissa.
Josie has a strong belief in individual treatment plans and care, and knows that each patient's journey toward optimal health and wellness is unique. She will be sure to listen and attend to the specific needs and concerns of each of her patients.
Josie also has a highly-tuned sense of energy, having trained in Level 2 Reiki. She loves to bring this knowledge into treatments in order to help heal the physical self, as well as the emotional and spiritual. Josie is happy to discuss the effects and outcomes of energy work with her patients if they wish.
Josie immediately fell in love with the beauty of the Okanagan and the energy of the people who live here! With all the natural beauty and fun activities the Okanagan has to offer, it would be a shame to be in pain! Josie is excited to help you be pain-free and feeling your very best.
Jenny McFarlen
Registered Massage Therapist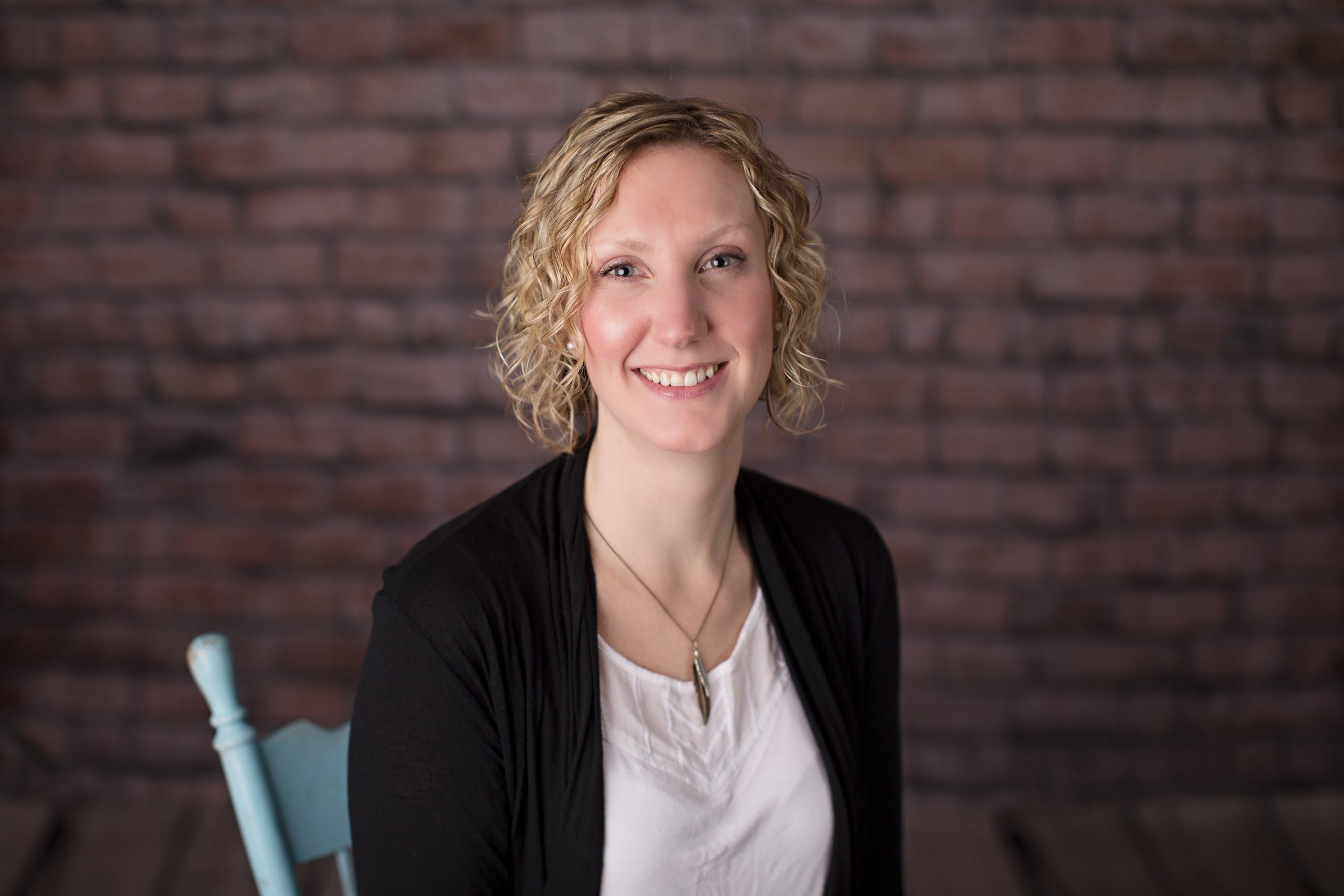 Originally from Vancouver Island, Jenny found herself drawn to the Okanagan to complete her training at Okanagan Valley College of Massage Therapists (OVCMT) which she accomplished in 2010.
She then couldn't find herself leaving as she had grown to love the area, and felt a drive to develop her massage practice in the valley with all the amazing people that live here.
Until joining the incredible team at Wild Sage, Jenny has supervised massage students at OVCMT (part time), and worked alongside a number of amazing chiropractors. Over the years she gained a new perspective and infinite experience by taking a collaborative approach to patient healing.
Today she continues to have a passion for promoting healing through her extensive training and experience as well as some specialty training with TMJ treatments, myofascial work, ligament articular strain techniques, and visceral work. Everyday she's humbled to be part of such an amazing profession that patients can benefit so greatly from.
Dawnaline Jenkins
Registered Massage Therapist
"Freedom — is the reason why I became an RMT. I believe that when you create more freedom in the body, you create more freedom in your entire life".
Dawnaline humbly received her diploma as an RMT & was honoured as a leader in her graduating class at the Okanagan Valley College of Massage Therapy. She enjoyed practicing her craft at the Delta Grand Okanagan Resort in Kelowna for two years before enthusiastically joining the Wild Sage team. Dawnaline's mission is to support you in finding greater freedom in your whole being. Whether you choose to do this by targeting muscles & joints, circulation & lymphatics, the mind & nervous system, or simply the breath, she is well accomplished in supporting others along their healing journey.
There is no style of treatment, age group nor type of patient that she prefers above another; all are welcome to the table. No two treatments are alike; "I create each treatment by drawing from everything I've ever studied, each experience I've ever had & from the innate intuitive sense within me".
Aside from massage therapy, you can find her practicing yoga & meditation, hiking, exploring nature & spending quality time with her family. She loves what different people & places can teach her which has led her backpacking across the globe. These days, however, she spends most of her time backpacking around her baby boy (who proves to have much to teach her as well).
Stephanie Mintz
Registered Massage Therapist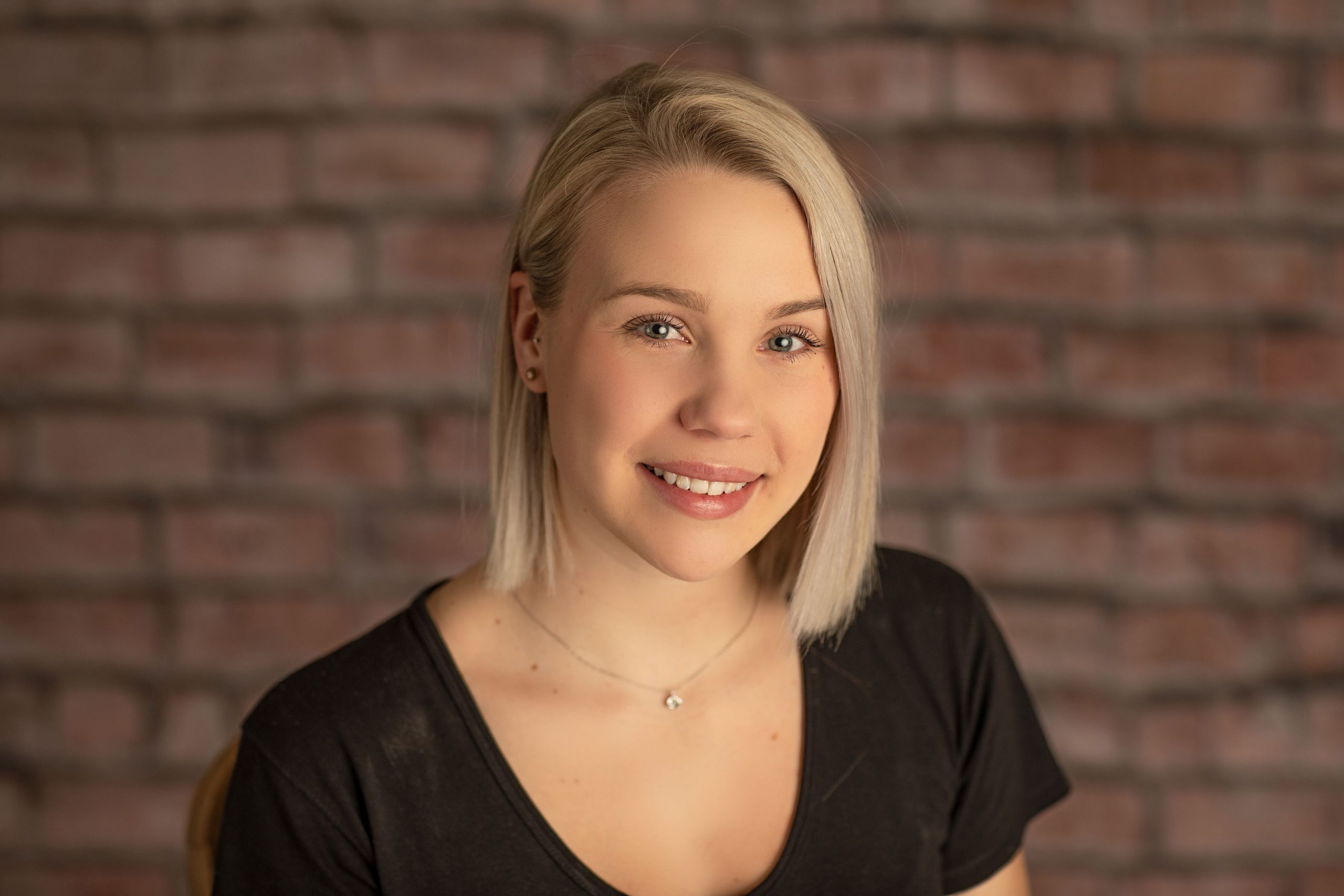 Stephanie was first introduced to massage after suffering severe whiplash following a motor vehicle accident. While receiving numerous manual therapies, she experienced the healing powers of massage. This inspired her to take interest in human anatomy and the diverse complexity of how the body functions, which led her to pursue her career as an RMT.
Born and raised in Vernon BC, she completed the Massage Therapy Program at the Okanagan Valley of Massage Therapy (OVCMT) in July 2018. Stephanie has a passion for a healthy active lifestyle, and understands the demands that sports and every day activities have on the body. It is her goal with every patient to find the root cause of pain, and get them back to their optimal well-being through manual therapy, muscle re-education and clients understanding. Curious and fascinated with the body's ability to heal, she is passionate to be a part of your road to wellness.
Katie Ott
Registered Massage Therapist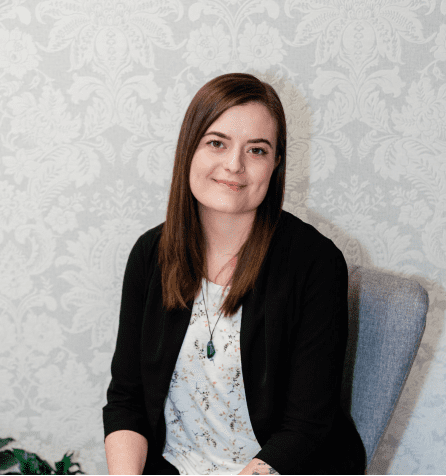 Katie's career in wellness began in 2012 when she completed a Spa Therapy and Holistic Massage program at Langara college in Vancouver, BC. She worked as a bodyworker in Alberta before she caught the travel bug and ended up adventuring around Australia & New Zealand for three years.
After returning home to Canada, Katie's drive to expand her knowledge and her personal experience with chronic pain brought her to Vernon, BC to study Registered Massage Therapy at OVCMT. This is where she learned how beneficial massage can be when treating those with injuries and chronic conditions.
In her massage therapy treatments, it is her goal to approach the condition holistically, assessing the body as a whole.
Katie's style of massage includes swedish, trigger point therapy, myofascial release, joint mobilization, positional release and neuromuscular therapy.
She is excited to take continuing education courses in chronic pain management, neurokinetic therapy, visceral and osteopathic techniques.
Tamara Sporrer
Registered Massage Therapist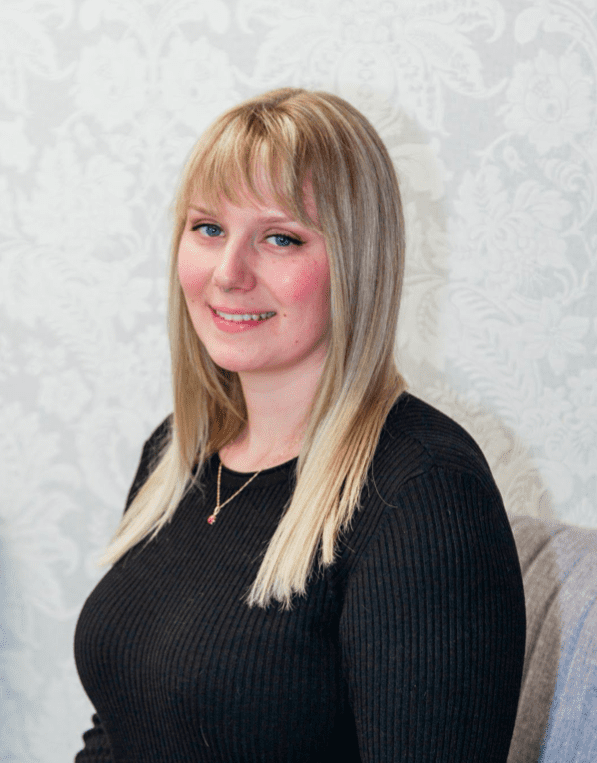 Tamara became a Registered Massage Therapist in 2017, and certified in Dr. Vodder's Manual Lymphatic Drainage in 2019.
Tamara's approach is therapeutic while also focusing on stress relief, as she feels stress can amplify pain and tension.
She grew up playing sports and is very familiar with different types of injuries and the pain and frustration that accompanies them. She also knows first hand how wonderful massage therapy can be in the healing process.
Outside of the clinic you can find her taking her dog on fun adventures, doing yoga, riding her motorcycle, and enjoying her time with family and friends!
Caitlin Vanderlende
Registered Massage Therapist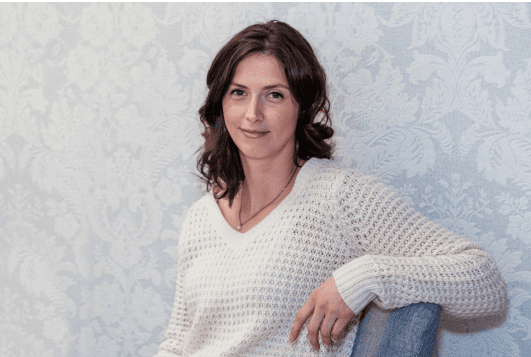 In 2008, Caitlin transitioned from a degree in Sports Science in Douglas College in the Lower Mainland into UBC-O's Human Kinetics program. She graduated in 2011 with a Bachelor's Degree in Human Kinetics and found employment for several years working in a chiropractic office performing low-intensity light therapy.
She loved working with clients but was not completely happy, discovering that she was in the right industry but using the wrong tools.
She enrolled in OVCMT's Registered Massage Therapy program in Vernon, BC and graduated at the top of her class.
Caitlin approaches each treatment with care and takes the client's needs into consideration, creating a personalized massage plan. She uses a variety of techniques, including myofascial release, trigger point therapy, joint mobilizations and Swedish massage.
When she's not in the clinic, you can find her out hiking with her dog, catching up with her friends, or watching a movie with her husband.
Call To Book An Appointment – (778) 475-0252